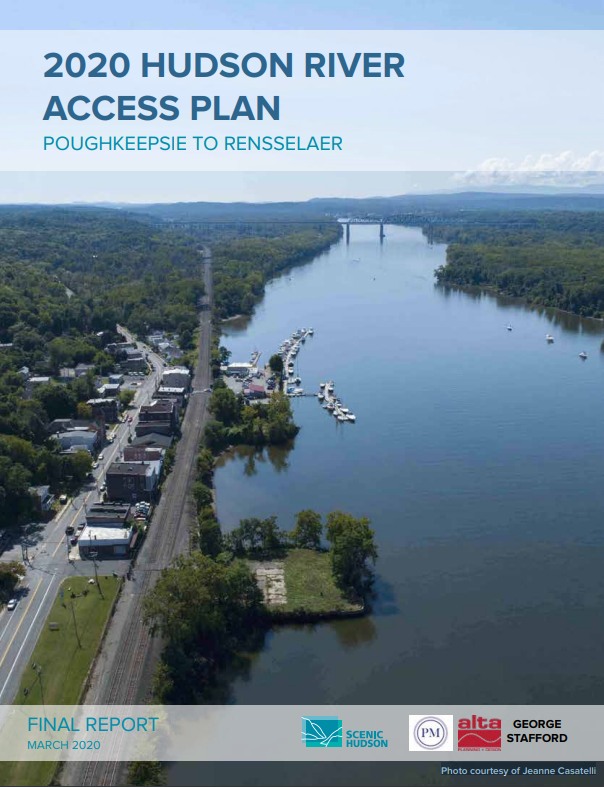 The complete Hudson River Access Plan Final Report commissioned by Scenic Hudson can be viewed here.
The plan outlines access points along the shoreline of the Hudson River from Poughkeepsie to Rensselaer. The report provides a list of recommendations along with specific time frames to focus on preserving and maintaining access, amending laws, seeking funding, pilot programs, safe access, and revitalization of communities by using river access as an economic driver.
A case study of Castleton-on-Hudson is included in the report as well as recommendations for the village access to be used as a safe access corridor pilot project.