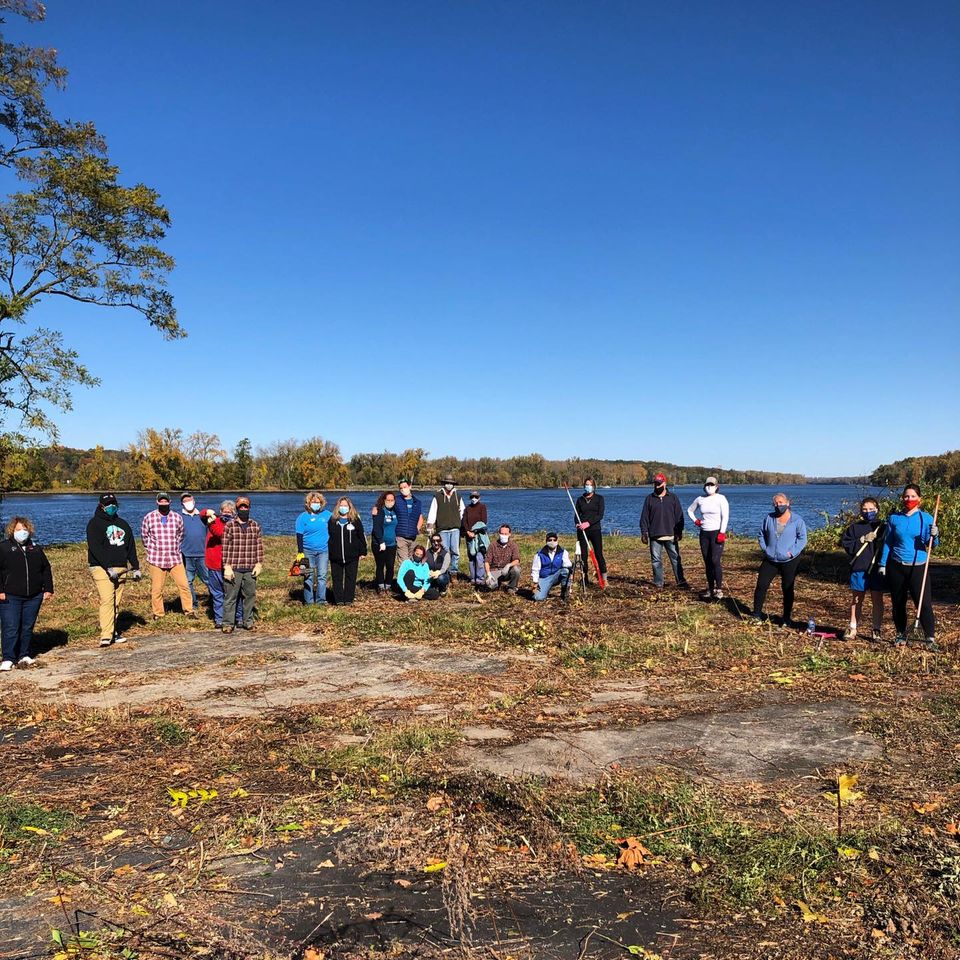 Riverfront Park
2020



Castleton-on-Hudson
---
What a wonderful day Riverkeeper Sweep on Saturday, October 17th was! COHMSA, supported by Village officials, staff and volunteers, helped clean up 225 lbs. of garbage from the banks of the Hudson River. We also removed a massive amount of scrub trees and overgrowth from Riverfront Park, unveiling this hidden treasure and revealing beautiful vistas of the River.
Riverkeeper, who organized this Sweep event in more than 65 sites along the Hudson from Brooklyn to the Capital Region said that with only half the sites reporting results, 27,801 lbs. of garbage was cleaned from the River. Thank you to everyone who helped maintain one of our most precious resources.
---
To learn more about the efforts of Riverkeeper in protecting the Hudson River visit: https://www.riverkeeper.org/
---
We would like to thank The Home Depot in Rensselaer and Country True Value Hardware & Rental for their generous donation of garbage bags and work gloves. We greatly appreciate your support!